About the Classes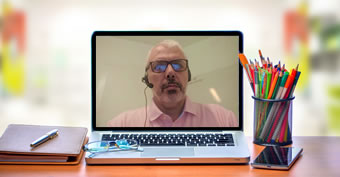 Online classes last for 50 minutes. I sometimes use a headset with a microphone and I recommend that you do the same (although it's not mandatory if your computer has a good built-in microphone and speakers). I also have my camera activated so that you can see me. I recommend that you do the same (but it's not mandatory).
My one-on-one classes offer a unique opportunity for students to learn English online from anywhere in the world with an experienced English teacher.
Before we begin classes, we will schedule an online meeting, like an interview for both of us, and we can decide how and when to go forward. During our meeting we will discuss your goals and establish your level and then we can decide if this is the right option for you. After that, you may buy an introductory package and begin your online English classes that meet your scheduling and learning needs.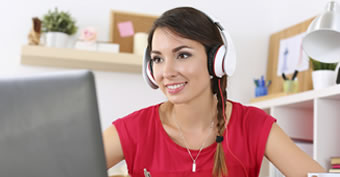 My students learn English through a variety of methods. I don't use the same teaching method or program for every student because every student is different. I believe that students can learn English more quickly, easily, and efficiently by creating individualized lesson plans that target the students' unique reasons for learning English in the first place. So, for example, if you need help writing an article for a blog, we can focus on writing skills. But if you are in charge of meetings at work then you'll need help developing your speaking skills. Whatever your needs, I've got you covered.
To finish, as a teacher with more than 18 years of classroom experience I know how to get results.
Try classes with me and see the difference that personal attention makes!