Advantage You!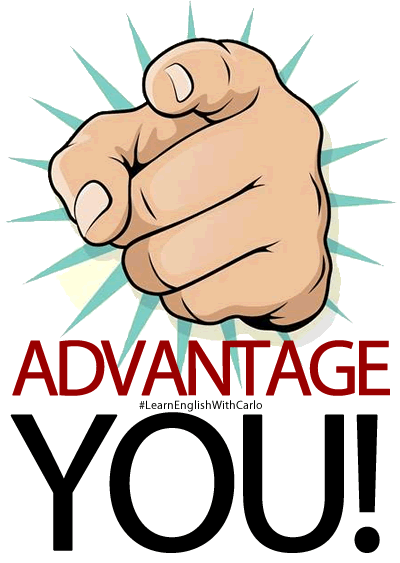 You make your own schedule.
Schedule your classes at the best time for you. One of the most common reasons people give up on any learning activity at a school is the schedule. With the flexibility of scheduling classes when it's convenient for you, this problem is solved! Advantage you!

You decide how many classes you want to have each week.
Our plans make scheduling classes very easy. There is no long-term commitment (except the one you make to yourself). You buy one class, or a block of 4 or 8 classes and schedule them according to your availability and needs. For example, if you usually have one or two classes per week and then you plan a trip to an English-speaking country, you might want to increase your frequency to three or four classes per week for a few weeks before your trip. That's not a problem. Advantage you!

You have the teacher all to yourself.
I give my classes to one or two people at a time. You don't have to compete with other students for face time with me. This way you get more attention and have more opportunity to speak and participate in class. Advantage you!

You don't have to battle rush-hour traffic to get to class.
Most of my students are professionals who work full-time jobs and come to class in the morning before work, at lunchtime, or in the evening after they finish work. Because of their schedules, it means they are coming to class (downtown) at the worst time for traffic. So, along with spending time in the classroom they also end up losing time in traffic. With online classes, this problem doesn't exist. You can have your class from the comfort of your home or office. Advantage you!
Advantage – YOU!